Last Updated : 18 Aug, 2022 04:32 PM
Published : 18 Aug 2022 04:32 PM
Last Updated : 18 Aug 2022 04:32 PM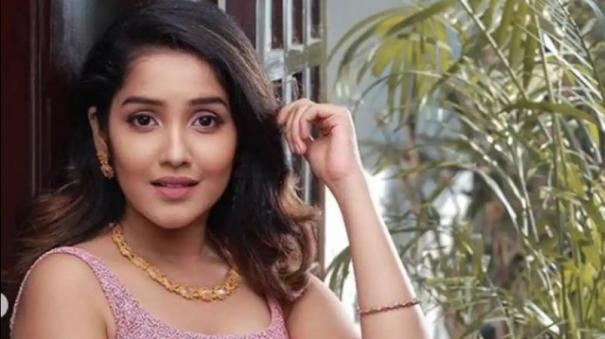 Baby Anika, who gained attention with 'Ennai Aindaal' and 'Viswasam', is now making her debut as a heroine in a Malayalam film.
Anika made her debut in Tamil cinema with the 2015 film 'Ennai Aindaal'. In 2019, she acted as Ajith's daughter in 'Viswasam', which was released in 2019 and was directed by Ajith and directed by Siva. Also called Baby Anika.
In this case, she is currently making her debut as a heroine with the Malayalam film 'Oh My Darling'. The shooting of this film started on Wednesday. The pooja of the film was held at Kumbalam in Kochi.
Anika will also make her debut in the film starring debutant Alfred D Samuel. Apart from this, Mukesh, Leena, Vijayaraghavan, Johnny Antony, Manju Pillai, Srikanth Murali, Nandu are playing some important roles in the film.
Jinesh K Joy has written the screenplay for the film and Shaan Rahman is composing the music. It is noteworthy that cinematographer Ansar Shah, who has previously worked in films like 'Ishq' and 'Joe and Joe', is going to do the cinematography for the film.
Don't miss out!
.
#Viswasam #baby #Anika #debuts #heroine