Last Updated : 04 Aug, 2022 04:54 AM
Published : 04 Aug 2022 04:54 AM
Last Updated : 04 Aug 2022 04:54 AM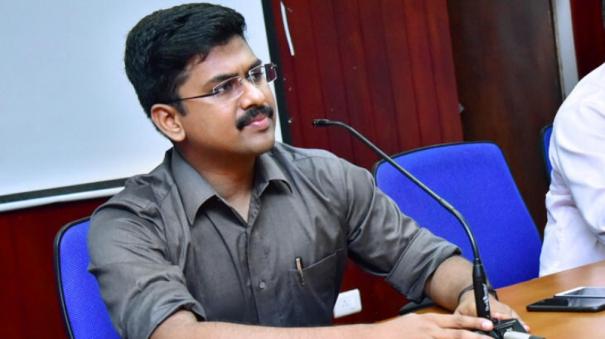 Chennai: D. Balamurali took over as Zonal Officer of Central Board of Film Certification in Chennai yesterday.
Balamurali was born in Ponnavarayan Kottoor, Tanjore district. In 2012, he cleared the civil service examination and became an IAS officer of the Kerala batch. Worked as Collector in Palakkad and Pathanamthitta districts. Besides, he has headed many important departments including Kerala Tourism Development Corporation, Kerala Medical Services Corporation.
He has served as Commissioner of Rural Development Department and Principal Director of Local Government Administration in Kerala. Press Information Office reported this information.
.
#Board #Film #Certification #Zonal #Officer #charge