Last Updated : 25 Jul, 2022 05:48 AM
Published : 25 Jul 2022 05:48 AM
Last Updated : 25 Jul 2022 05:48 AM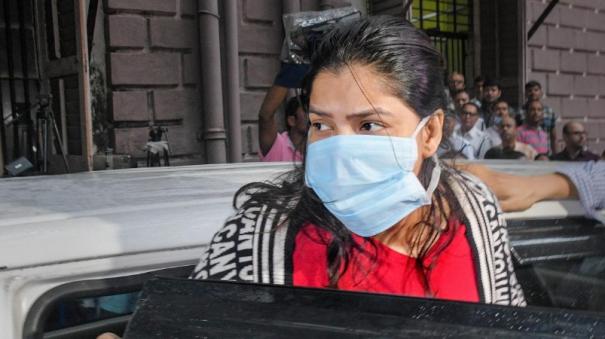 Kolkata: In connection with the teacher appointment corruption case in West Bengal, the enforcement department raided the house of actress Arpita, who is close to state minister Partha Chatterjee, in Kolkata on the 22nd and seized Rs 22.5 crore in cash, one and a half kg of gold and foreign currencies worth Rs 54 lakh.
Following this, Minister Partha Chatterjee and actress Arpita were arrested the day before yesterday. The Kolkata court granted permission to the enforcement department to question the minister for 2 days. But he was admitted to Kolkata Government Hospital as he complained of chest pain.
But the minister, who is in good health, is acting up. A hearing was held yesterday on a petition filed by the Enforcement Directorate in the Calcutta High Court seeking an order to transfer him to the Central Government Hospital or the Army Hospital. It seems that the verdict in this case will be given soon.
Actress Arpita Mukherjee, who was arrested in the same case, filed a petition seeking bail in the trial court yesterday. This petition was rejected. Permission was sought by the Enforcement Department to interrogate him for 14 days. After considering this, the judge allowed actress Arpita to be interrogated for one day.
According to the Enforcement Department, "Various fake companies have been started in the name of Arpita and fraud of crores has been done. We are continuing to investigate this," he said.
.
#Actress #Arpita #arrested #West #Bengal #corruption #case #allowed #interrogated